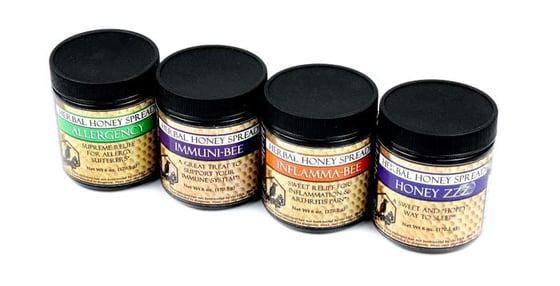 Honey spreads are great alcohol-free herbal preparations that you can happily incorporate into your daily routine. These sweet and tasty spreads come to us from the folks at Mockingbird Meadows, who infuse and blend their local farm-raised raw honey with botanical goodness to create helpful formulas. Herbal honey spreads can be used to sweeten teas, blended with peanut butter, smeared on toast, or enjoyed right off the spoon. Choose from four delicious 6 oz. spreads!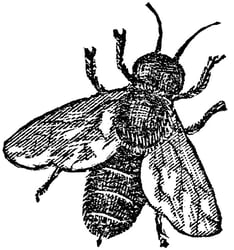 Allergency with raw Honey, organic Nettle, Pollen, Wild Yam, organic Eleuthero, and organic Orange peel.
Immuni-Bee with raw Honey, organic Elder berry, organic Astragalus, organic Echinacea, and organic Shiitake.
Inflamma-Bee with raw Honey, organic Meadowsweet, organic Cinnamon, organic Black Cohosh, organic Turmeric, organic Celery seed, and organic Anise.
Honey ZZZ with raw Honey, Hops, organic Skullcap, and organic Passionflower.
* Raw honey should not be added to anything that is actively heating or boiling. Do not feed raw honey to infants under 1 year of age.