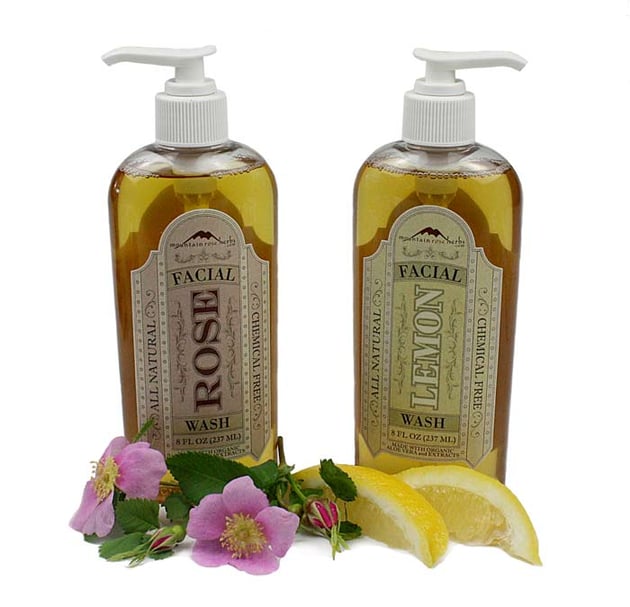 Our handcrafted Rose and Lemon Facial Washes are now Certified by Oregon Tilth, and have a gorgeous new look! These wonderfully gentle cleansers are certified as made with organic aloe vera and organic extracts, and the castille soap that we use is certified as made with organic oils.
These all natural botanical facial washes are mild enough for any skin type and lightly aromatic for a refreshingly clean experience. They make a wonderful body wash too! Our facial wash contains no synthetic ingredients, perfume oils, preservatives, or harmful chemicals, and we make them in small batches to ensure the highest quality for bathing bliss.
Visit our website for a complete list of ingredients!