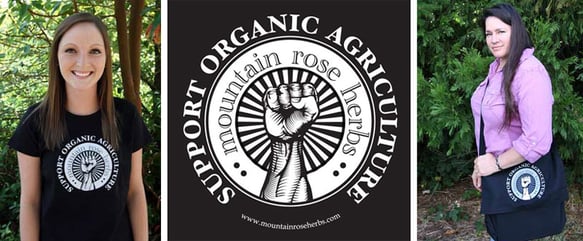 Support organic agriculture in style with our new line of organic bags, stainless steel canteens, stickers, magnets, and more!
Decorated with this powerful Support Organic Agriculture design, our shirts are made from sustainably grown organic cotton which has been dyed with eco-friendly low-impact dyes. Choose from 3 sizes of a men's traditional cut t-shirt, or 4 sizes of a women's t-shirt cut to flatter.
We love this new black messenger bag made from organic cotton grown and produced in the United States! The 40" strap makes it easy to sling over your shoulder. Each bag measures 18" wide x 12" high and has a Velcro closure under the flap. Also available in organic black cotton is a classic tote bag measuring 18" wide x 14.5" high.
Ready to sip with purpose too?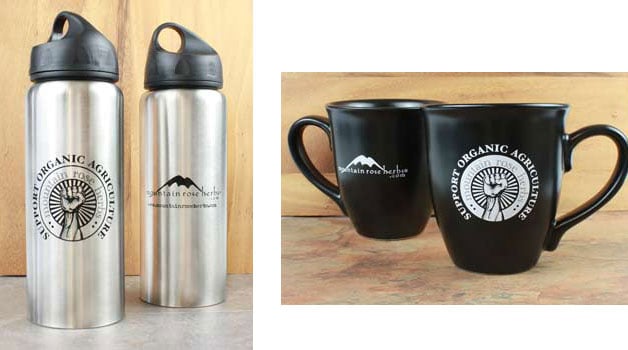 Another new addition we're excited about is this stainless steel 25oz travel canteen. The screw-top lid is equipped with a loop to easily attach a strap or carabiner. These unique black ceramic mugs have a decorative handle and flared rim. At 15 ounces, they are large enough to accommodate all of your favorite beverages. Plus, they are lead-free and proudly made here in the United States!
Click here to visit our website and view our whole line of Mountain Rose Gear including stickers of all shapes and sizes and a pesticide free garden sign.