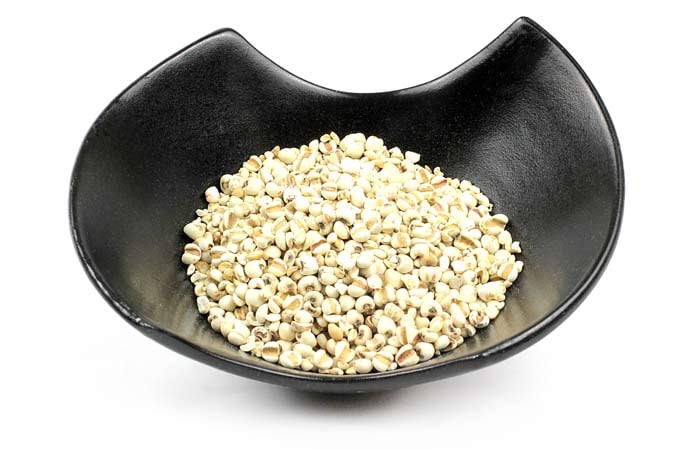 Organic Job's Tears
Coix lacryma-jobi
Job's Tears is a tall grain-bearing tropical plant of the Poaceae (grass family) native to Southeast Asia. It has been naturalized in the southern United States and the New World tropics. In its native environment, it is grown in higher areas where rice and corn do not grow well. Job's Tears is harvested as a cereal crop, has a soft shell, and is used medicinally in parts of Asia.
Job's Tears is used alongside other herbs in Traditional Chinese Medicine to invigorate the spleen function and to support healthy urinary function. In both the Eastern Band of indigenous Cherokee and the Cherokee Nation in Oklahoma, the beads of Job's Tears are called "corn beads" or "Cherokee corn beads" and have been used for personal adornment since at least the time of the United Cherokee Republic.
Find out more about our new Organic Job's Tears HERE!