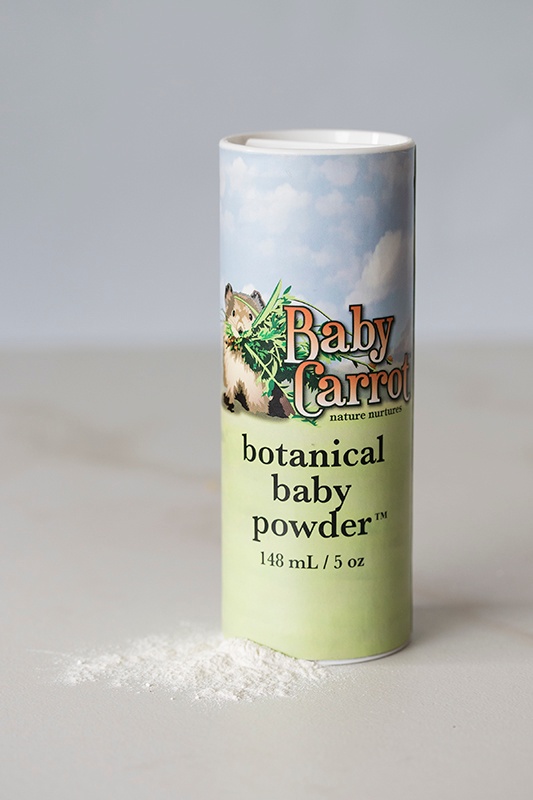 We have two wonderful new products for all the new mamas out there from our friends at Wild Carrot Herbals in Eastern Oregon: a soothing Botanical Baby Powder and the inimitable Calendula Nipple Whip.
Calendula Nipple Whip is a must-have for every nursing mother. Made with pure botanicals that moisturize and soften minor skin irritations, this whipped butter does not contain lanolin, essential oils, or fragrances, and all ingredients are food-grade and safe for babies and mamas alike -- there is no need to wash this product off prior to nursing.
This Botanical Baby Powder will allow you to bid goodbye to the harsh chemicals often found in conventional baby powders and to treat your precious little ones to the finest all natural baby powder. Wild Carrot's Botanical Baby Powder is soothing and is talc- and cornstarch-free. Lightly scented with a calming, refreshing, and bacteria-unfriendly blend of pure essential oils, this ultra-fine baby powder is absolutely indispensable for those cute little baby rolls and folds!