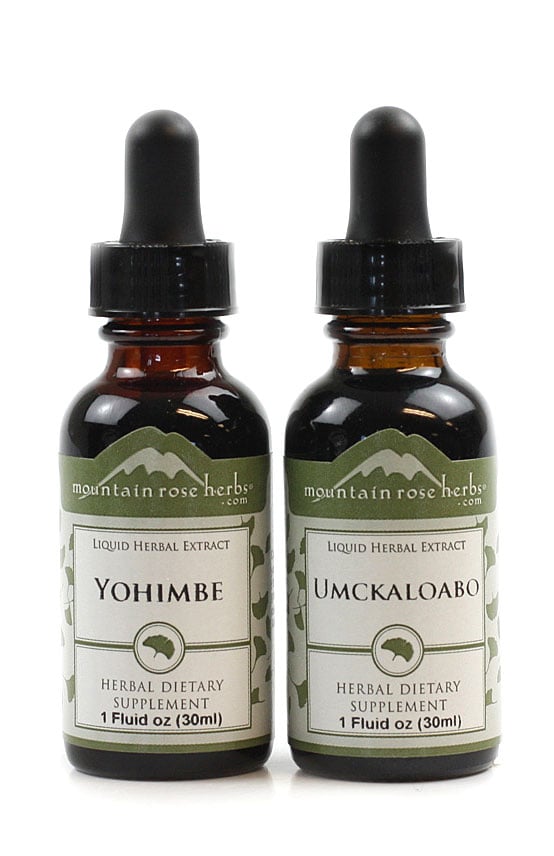 Exciting news! We've just added some new extracts that are lovingly crafted right here in the Pacific Northwest to our line of Herbal Extracts and Tinctures.
Extracted from the dried root of Lepidium mayenii, maca is a unique tuber with usage dating back to the mid-15th century. This root is a highly nutritious staple food, a source of carbohydrates, protein, and a variety of essential minerals. It is often used in its dried powder form, but is quickly becoming popular as an herbal extract and capsule.
Umckaloabo comes to us from the dried root of Pelargonium sidoides. This member of the geranium family is also referred to as South African Geranium, but should not be confused with the aromatic species Pelargonium graveolens. Umckaloabo is used to support a healthy respiratory tract, particularly during times of need. The herb can also support a healthy immune system.
Extracted from the dried bark of Corynanthe yohimbe. Yohimbe is a small evergreen tree native to central Africa. Yohimbine is the active constituent in this extract, and accounts for its stimulant and aphrodisiac properties.
Visit our website to view the full line of single and combination Herbal Extracts that we carry.