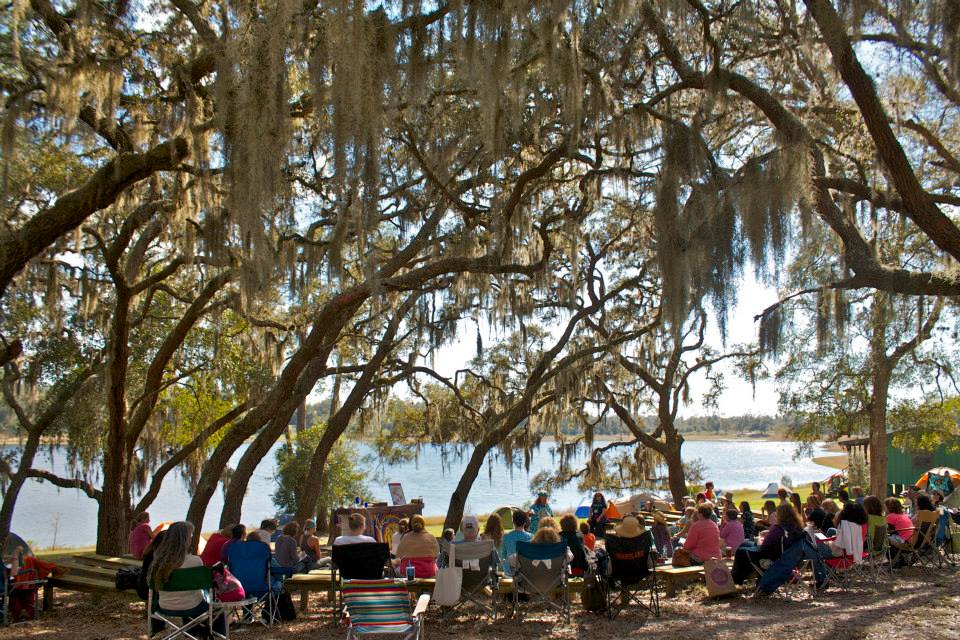 Do you love herbs and the beautiful outdoors? Join us for the seventh annual Florida Herbal Conference, held February 23-25, 2018 in Lake Wales, Florida, featuring herbalists Linda and Luke Black Elk as keynote speakers. With a special focus on truth, equity, and inclusion, this year's conference seeks to support diversity in nature and diversity in humanity.
About the Conference
With herbal teachers from around the state gathering to share their wisdom, participants will enjoy choosing from over 50 workshops, plant walks, and classes throughout the weekend, including Clinical Herbalism. Recreational activities such as drumming, yoga, singing, and canoeing provide a variety of options to unwind and relax under the beautiful live oak trees. Enjoy evening keynotes and interactive musical experiences with guests Mz Imani and Beautiful Chorus, plus a drumming circle around the fire. Take home treasures from artisans and crafters in the Herbal Marketplace. The program will inspire and enliven you, making this an event you won't want to miss.
Registration
The conference is hosted by the Florida School of Holistic Living. Camping is included in registration, and indoor cabin lodging and weekend meal plans are also available. Proceeds of the conference will benefit United Plant Savers. To register or learn more, visit the Florida Herbal Conference website.

USE THE CODE MOUNTAINROSE FOR A $30 DISCOUNT ON REGISTRATION THROUGH FEBRUARY 15!


Interested In Attending?



You may also be interested in: