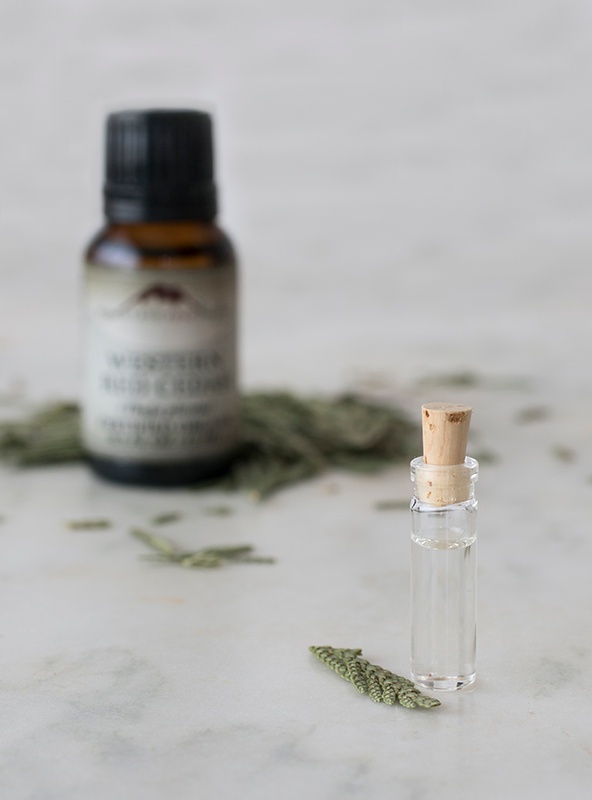 Autumn is here and the rains have come to Western Oregon. This is cause for celebration and gratitude, and many of us make pilgrimages to the Cascades to harvest edible mushrooms. The sights and smells of the forest at this time of year are remarkable, and we are often struck by the majestic beauty of one of our local trees, the Western Red Cedar. We are grateful to now be able to offer Organic Western Red Cedar Essential Oil, so that everyone can experience a bit of our local aromatherapy.
The cedar tree has been revered for its spiritual significance for thousands of years. Cedar has long been known as a medicine of protection. It has traditionally been used in indigenous sweat lodge ceremonies, where a few pinches are thrown on the red-hot rocks, immediately sparking into a yellow glow and releasing their aroma. The Cedar is also one of the four sacred plants of the indigenous North American Medicine Wheel and represents the Southern direction. The other plants contained in the Medicine Wheel are White Sage representing the West, Sweetgrass representing the North, and Tobacco representing the East.
Western Red Cedar Essential Oil is often used for its disinfectant properties, and ours is freshly steam distilled from the tips of the leaves. It has a sharp, fresh, camphoraceous aroma that instantly conjures up images of the stoic forests of the West.
Visit our online shop to learn more about our collection of essential oils.