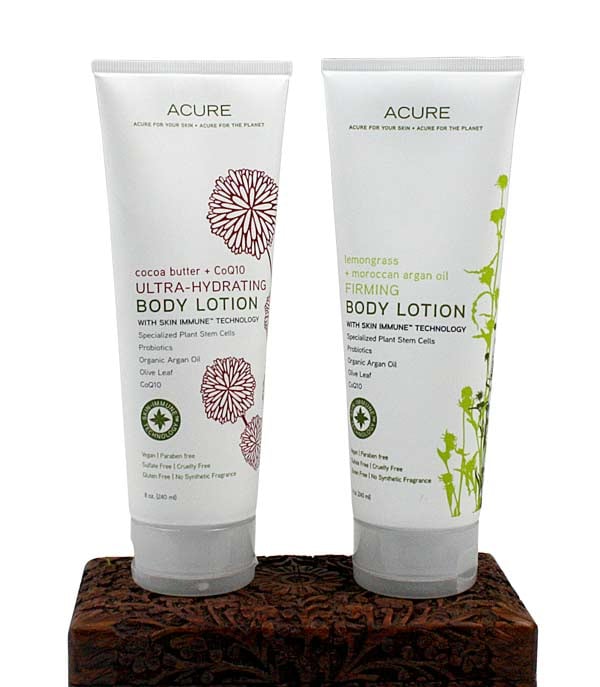 These soothing lotions from Acure Organics will nourish your skin and leave you feeling smooth and hydrated all summer long. They are free of parabens and sulfates, cruelty-free, and contain no synthetic fragrances. Each of these lotions contains Acure's Certified Organic Curoxidant Juice Blend as a base. It's packed with organic Acai, organic Pomegranate, organic Blackberry, organic Rosehips, and organic Rooibos to create one of the most potent antioxidant blends available for your skin.
There are two lovely lotions to choose from:
The Firming Lotion has a slight lemongrass aroma and is made with firming organic argan oil. This lotion will leave your skin feeling nourished and stimulated.
The Ultra-Hydrating Lotion is made with organic cocoa butter. It is fragrance free and will leave your skin feeling smooth and satisfied.
Visit our Body Care page to see a full list of all the nourishing skincare goodies and accessories we have to offer!