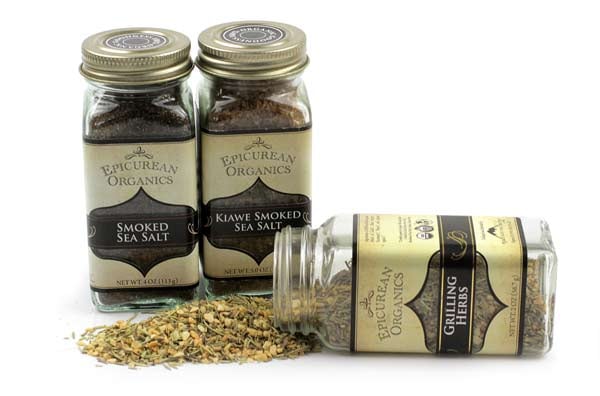 As the weather warms up, so do the grills!
Here are our favorite spice blends and salts of the season from our Epicurean Organics collection...
This blend packs a perfectly herby punch with bold flavors and penetrating aromas that hold well against high heat and direct flame. Use as an all purpose flavor enhancer for your favorite protein.
Contains: organic Garlic, organic Rosemary, organic Black Pepper, organic Onion, organic Thyme, and organic herbs.
This smoky powdered seasoning is a must-have for barbeque season. A robust blend of 13 herbs and spices that will add complex flavor to grilled proteins and vegetables. It also makes a savory addition to salad dressings and pastas. Contains: organic Paprika, organic Garlic, organic Onion, organic Mesquite, Smoked Sea Salt, organic Chipotle, organic Black Pepper, organic Yellow Mustard, organic herbs, and organic spices.
This all-natural smoked sea salt is one of our absolute favorites. Pacific sea salt is slow smoked over real Pacific Alder wood, giving it an authentic and full bodied smoke flavor. This alluring salt is a natural way to add an authentic smoked accent to your favorite dishes. Try a pinch of it on creamy staples like potato salad, mac and cheese, or deviled eggs.
This delightful salt is made with pure Hawaiian Sea Salt that is slowly cold smoked over kiawe wood chips. The smoke from this naturalized mesquite tree creates a distinctively sweet smoky flavor that makes a tasty addition to seafood and poultry dishes, as well as tofu, tempeh, or mushrooms. Try some in your next brine or add it to your favorite veggie casserole or salad.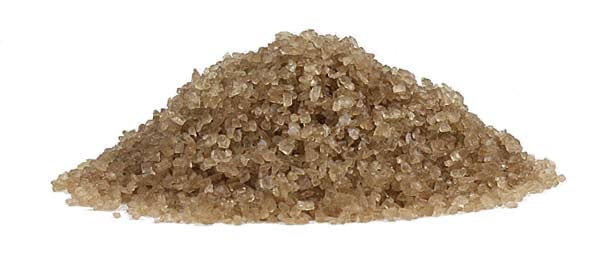 Visit our website to view our full culinary line of Epicurean Organics ingredients, including gourmet Seasoning Blends, organic Peppercorns, organic Culinary Oils, and savory Salts.
Fire up that grill!