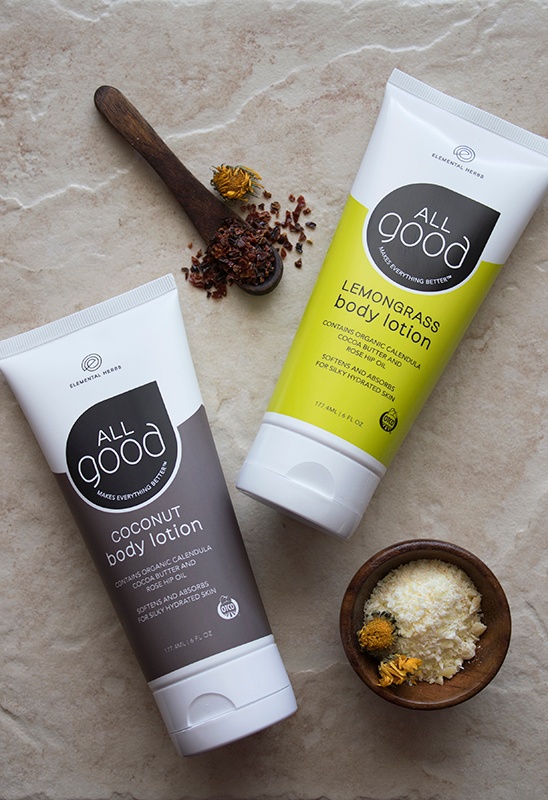 From natural products tradeshows to local co-ops, we have searched all over North America for the finest body lotions in the land. As with many things in life, the cream eventually rises to the top, and we are pleased to add these All Good Body Lotions to our line of organic body care products.
These luxurious All Good Body Lotions nourish your dry skin for a natural, non-greasy feel. Made with the finest organic botanical ingredients, this is the best organic lotion we've found created with the purest plant oils, butters, and extracts for a gorgeous glow. These lotions are free from chemicals, are non-GMO, gluten free, vegan, non-nano, and biodegradable.
Choose from luscious Coconut or refreshing Lemongrass.