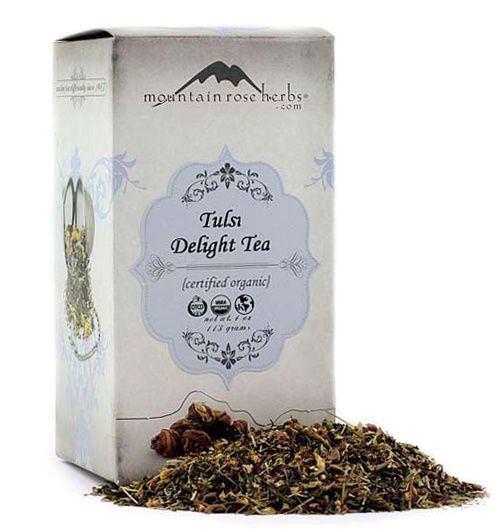 We looked to all of the wonderful employees here at Mountain Rose Herbs to help us name our newest tea blend. With over 130 submissions, the perfect name was actually submitted by two different people!
Great minds think alike...
Congratulations to Halsey in Customer Service and Peggy our Purchasing Manager for coming up with a great name for our favorite new tea.
This delightful blend is lightly caffeinated and filled with Ayurvedic inspiration. The Ayurvedic name for Holy Basil is Tulsi, meaning The Incomparable One. It is considered a hot herb with pungent bitter tastes. This infusion combines these flavors with cooling mint and hibiscus. The lightly astringent taste from the Dao Ren green tea and pungent ginger flavors combine wonderfully to touch all of your senses. It is uplifting and energetic!
Contains: organic Holy Basil Rama leaf, organic Dao Ren tea, organic Peppermint leaf, organic Lemongrass, organic Hibiscus flowers, and organic Ginger root.
Find out more by clicking here!