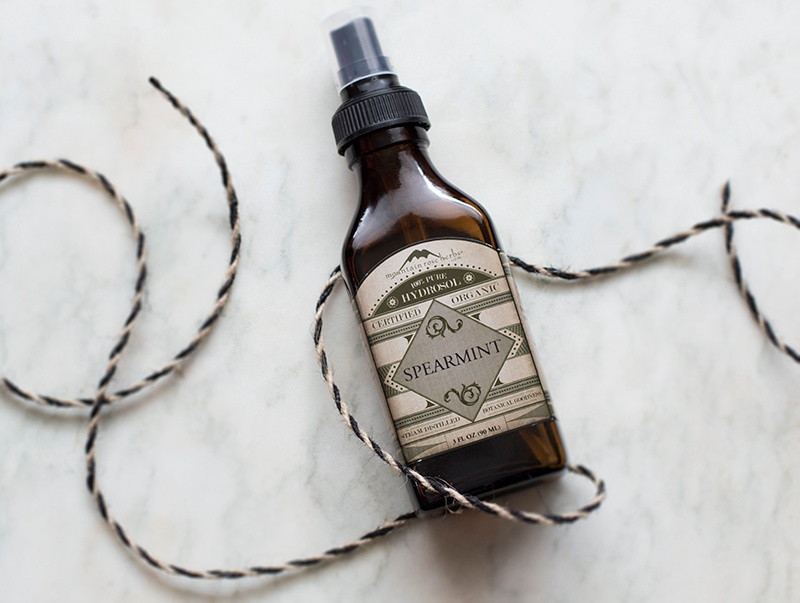 Many of us here at Mountain Rose Herbs love this time of year when the veil between the physical and spiritual worlds is at its most porous. We have no tricks up our sleeves, but we do have quite a treat for you this week: Organic Spearmint Hydrosol.
Grown and steam distilled right here in Cascadia, our Spearmint Hydrosol is sweet and minty, reminiscent of a steaming cup of spearmint tea. This hydrosol is soothing and refreshing, and makes a wonderful toner and cooling spray. It blends well with other mint or aromatic hydrosols and essential oils like rosemary or eucalyptus to make a powerful medicinal combination.
Visit the shop to browse our entire selection of steam-distilled organic hydrosols.