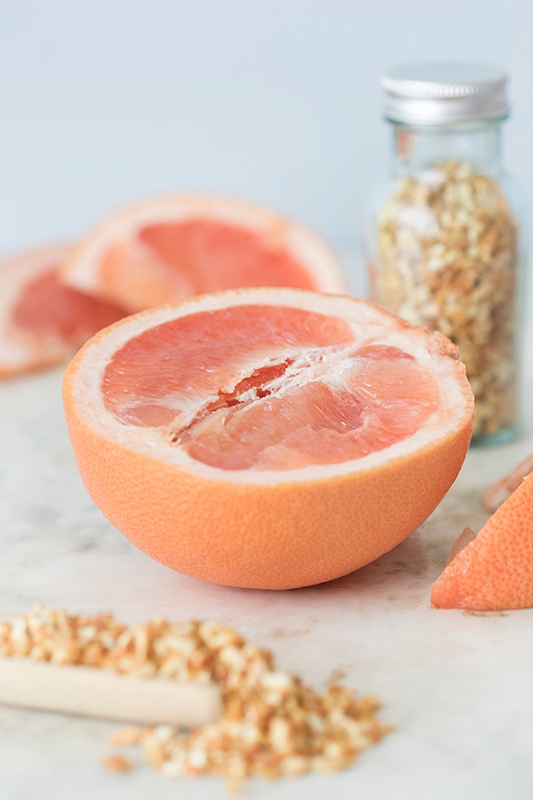 We're excited about the newest addition to our herbs and spices: organic grapefruit peel!
Grapefruit is a bit of an anomaly in the world of citrus. Not even 300 years old, it was thought to be the byproduct of a horticultural curiosity gone awry at the time of its discovery. Though no record exists to prove it, scientists theorize that the grapefruit is a delicious cross between a pomelo and a sweet orange.
The grapefruit made its way to Florida in 1823, and today, the U.S. is the world's leading producer. The common name refers to the way the fruit clusters on the tree in a similar fashion to a bunch of grapes. Interesting botanical tidbit!
We love this grapefruit peel in tea blends, ground for a body scrub, added to bath salts, and many other body care recipes that call for a sweet and tart hit of citrus.