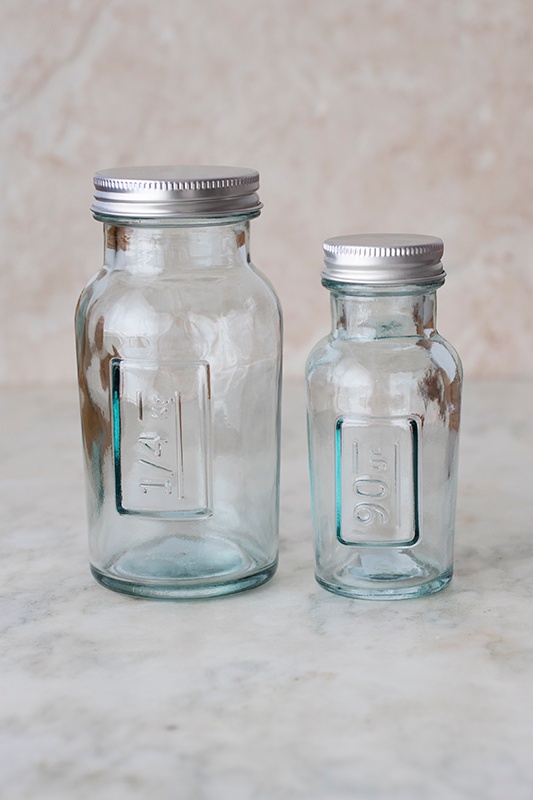 We love these stylish new glass storage jars!
Sporting a sleek and modern look, these glass jars are perfect for storing your dried herbs and spices. They also make a beautiful option for storing your botanical infused oils and other liquid preparations. These soda lime glass jars are made from 100% recycled material and come with a metal screw cap. Available in two different sizes: 1/4 kg and 90 g.
Click here to view our entire selection of containers for all of your homemade herbal recipes.