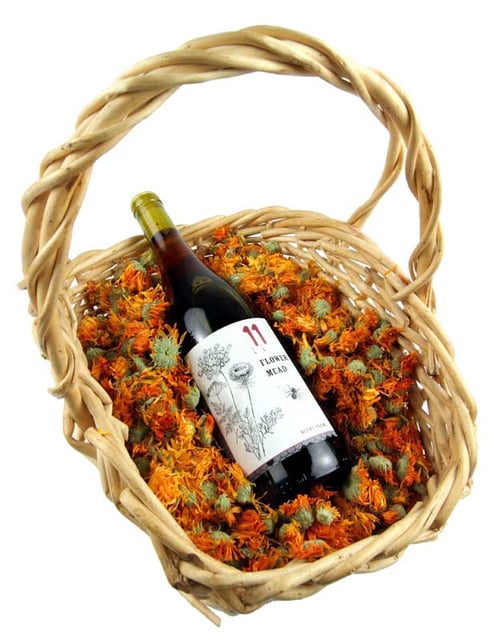 One year, 1 week, and 1 day ago, a mead was made! Irene (our homebrewing, bodycare creating, Marketing Director) created a special 11 flower mead for 1/11/11 using our herbs. She brought some in today for a little tasting. Quite a treat! It still needs a bit of aging, but even at this young stage the gorgeous crimson brew has a delicious floral bouquet and wonderful dry finish. Yum!
11 Flower Mead
Red Poppy Flowers
and a pinch of Blue Lotus.
All deliciously organic, of course!
Irene has promised to post an herbal mead-making blog later this year, so be sure to check back...