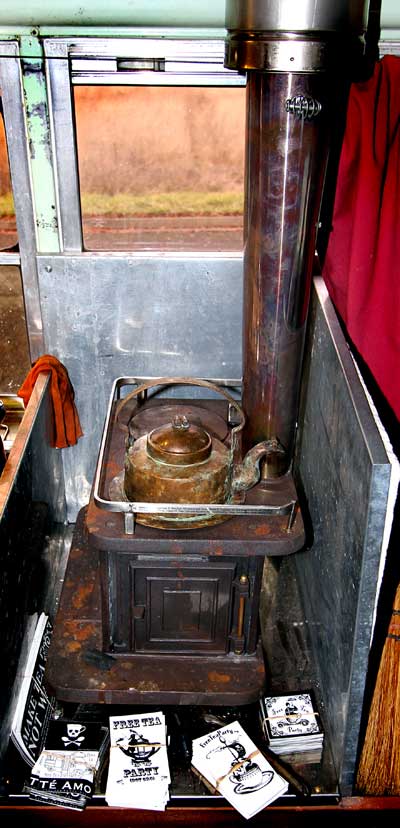 Our dearest nomadic tea friend Guisepi from the Free Tea Party stopped by Mountain Rose for a visit yesterday!
We got a sneak peek at the amazingly cute wood stove he just installed in Edna the Tea Bus. He managed to find a beautiful and teeny antique copper kettle that fits perfectly on this custom made stove, which can't be more than a foot squared. This new addition will help him serve tea to the masses as he tours the country later this year!
To learn more about the Free Tea Party, visit their website!