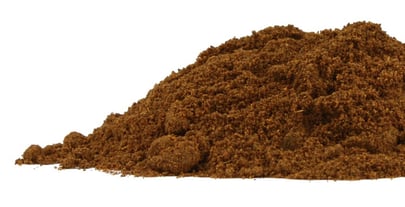 We are thrilled to offer you this powdered organic superfruit! Packed with Vitamin C, Vitamin E, carotene, and essential fatty acids, Sea Buckthorn Fruit Powder makes a wonderful addition to your medicinal herb and spice cabinet.
Traditionally used as a staple throughout Chinese and Tibetan medicine, preparations of the fruit and seeds cover a wide variety of applications. Considered a superfruit, this berry is becoming widely popular as a general skin healing and overall health boosting botanical.
The Sea Buckthorn Fruit is naturally bitter, but with a little sweetening it has a passionfruit-like flavor. This powder is a wonderful addition to herbal smoothies or yogurt. Try adding it to some of your favorite sauces or dressing, baked goodies, or even your homemade beauty care products.
The possibilities don't end there! Learn more about this amazing superfruit by visiting our Sea Buckthorn Fruit profile online. Click on "Contemporary Info" to read the details.