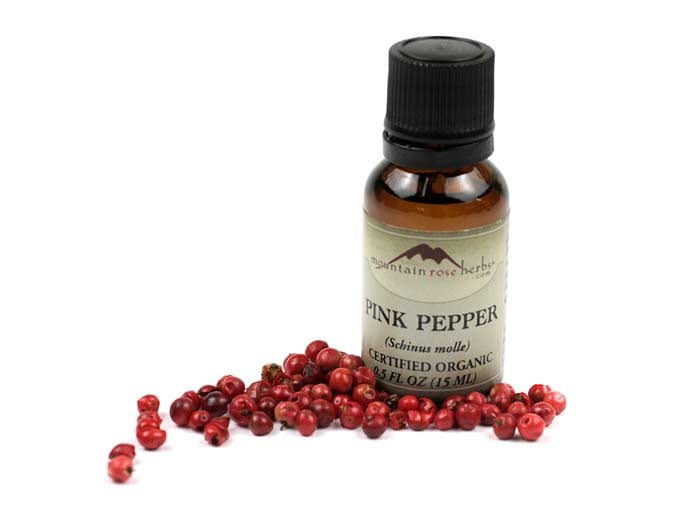 Organic Pink Pepper Essential Oil
Schinus molle
Distilled from pink pepper fruits, this lovely oil has a sweet and spicy yet fruity aroma, with a dry balsamic peppery back note. Pink pepper is botanically unrelated to black pepper, but is used in many of the same ways as both a spice and essential oil. The essential oil has a sweeter note to it than the more traditional black pepper essential oil, and can be used interchangeably in most aromatherapy and perfumery blends. In aromatherapy, pepper essential oils are used for a variety of digestive and circulatory issues.
There are two species of Schinus that are found on the market. Both are often referred to as Pink Pepper. Schinus molle, also known as Peruvian pepper, is mostly used to produce the essential oil. Schinus terebinthifolius, or Brazilian pepper, is found more often on the market as a whole dried berry.
Find out more about this newest addition to our line of essential oils HERE!