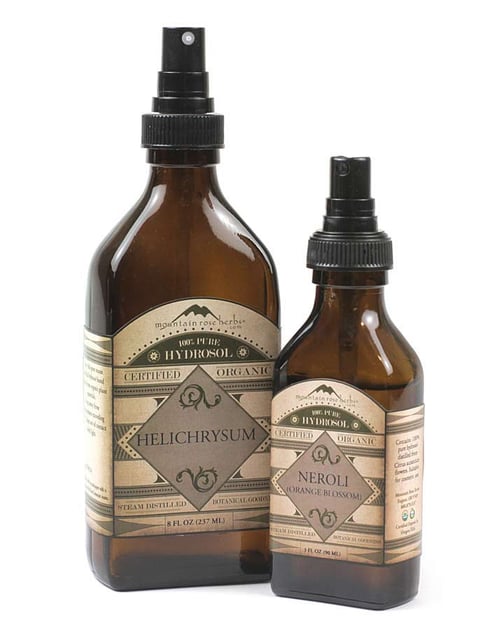 We are excited to offer these two new Certified Organic Hydrosols!
This divine hydrosol smells much like a diluted version of its essential oil counterpart. It has a dry-green floral aroma with earthy tea-like back notes, which some consider to be an acquired odor. If you enjoy the aroma of Helichrysum essential oil, you will appreciate this lovely hydrosol. The similarity to the essential oil make this hydrosol a cost effective alternative for incorporating the healing power of this little flower into skin care formulations and perfume blends.
Organic Neroli (Orange Blossom) Hydrosol
This delightful hydrosol has an uplifting, bitter-sweet, citrusy, floral aroma that is quite complex. It is a very mild version of its essential oil counterpart, making it a beautiful addition to formulations. It has a gender neutral aroma making it a great hydrosol for the whole family.
Visit our website to see our full line of Certified Organic Hydrosols.