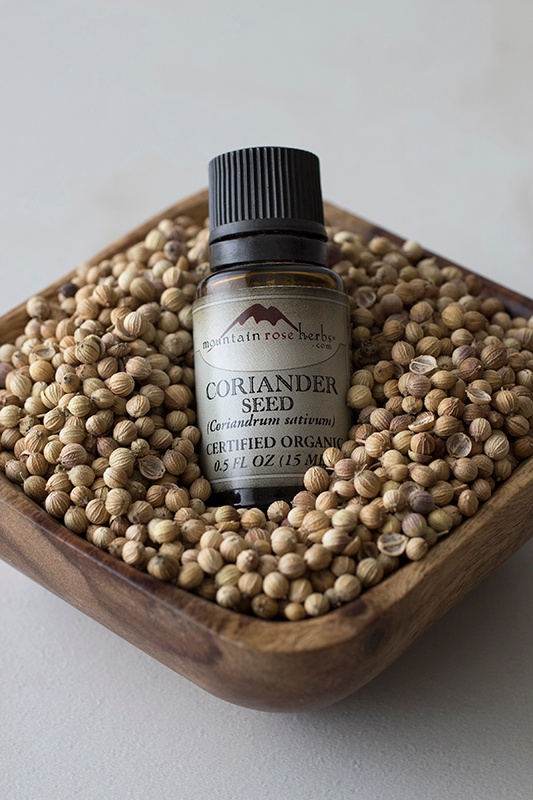 Our New Year's resolution is always to offer more certified organic botanicals for our customers! We are pleased to proclaim that our Coriander Seed Essential Oil is now certified organic.
Steam distilled by skilled artisans, our certified organic coriander seed essential oil has a sweet, spicy, woodsy aroma with a slightly fruity top note. Generally used as a middle note in aromatherapy blends, this oil combines well with some of our favorite essential oils, including organic cinnamon, organic ginger, organic neroli, and organic Australian sandalwood. The unique aroma of this oil is fun to play with while blending. It can support citrus notes, enhance spicy blends, and add an interesting earthy tone to other oils.
Coriander seed essential oil is mainly made up of linalool, α- and β-pinene, and γ-terpinene. Combined, these constituents contribute to the emotionally calming effects that coriander oil can add to a blend. It can be safely added to topical formulations for general skin care.