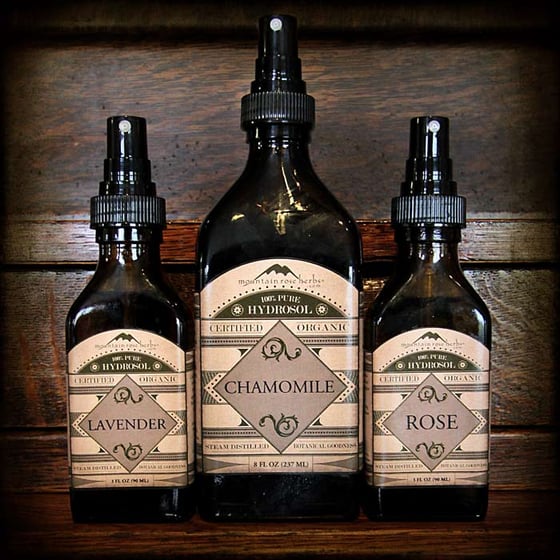 We are excited to debut our new hydrosol packaging!
We now offer 3oz and 8oz hydrosols in amber glass bottles with mister tops. Our 16oz and 1 gallon bulk sizes are still available in plastic bottles with this newly designed label. They make wonderful body mists or toners, and can be used in your homemade skincare and cleaning recipes.
Hydrosols are also known as hydroflorates or distillates, and are produced by steam distilling plant material. They contain similar properties to their essential oil counterparts, but are less concentrated. In fact, hydrosols have less than 5% essential oil content.
The aroma of a hydrosol is mild and subtle, with some smelling more like the whole plant verses the flower used in distillation. This happens because hydrosols also contain the water soluble constituents of the plant material that are not found in essential oils.
Visit our website to see our full line of Certified Organic Hydrosols crafted by devoted distillers in small batches, or Click Here to learn more about hydrosols.