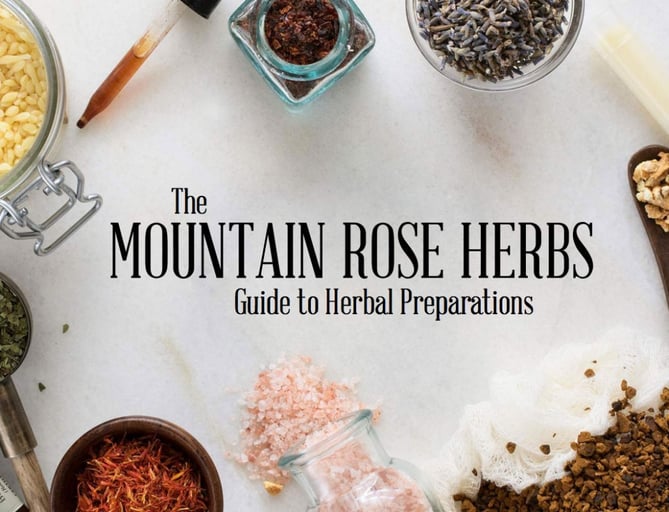 In celebration of Herb Day, we've created this free herbal preparations e-book as our gift to you! Learn to craft tinctures, infused oils, herbal vinegars, salves, mushroom extracts, and more with this gorgeous guide. Soon you will be well-stocked with herbal goodness!
To make it super easy for you to find the supplies you need, we've included links to all of the ingredients, tools, and container options within these recipes. Simply click on the listed supplies to find that item in our shop.
We hope you enjoy the e-book and feel inspired to create these botanical formulas for your very own home apothecary. Let's honor and celebrate the plants growing all around us...