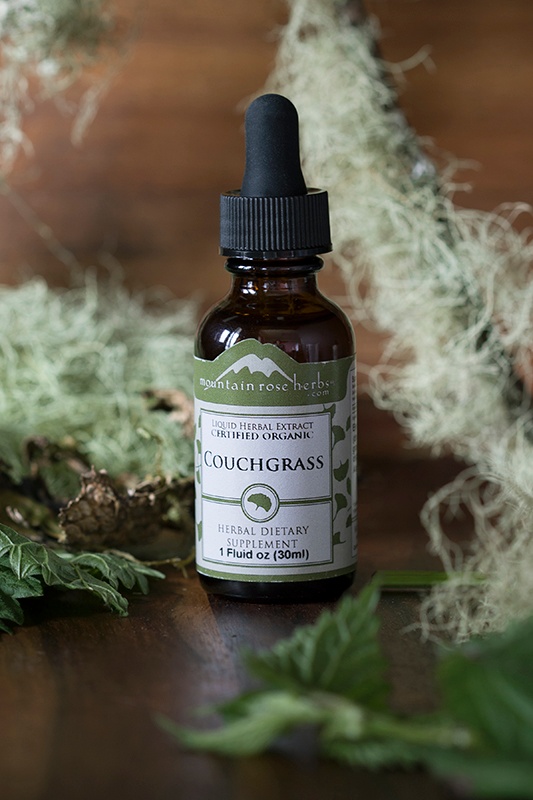 We've added a new variety to our line of single herbal extracts, commonly referred to as tinctures, and we are very excited to introduce our certified organic Couchgrass Extract.
Also known as dog grass, this plant is an invasive grass that thrives in regions with warm summers and cool, wet winters, like here in the Willamette Valley. Its common name is derived from the fact that dogs will eat this grass when they are sick to induce vomiting and cool the blood. From the perspective of humans, this herb has demulcent, diuretic, and expectorant properties.
All of our extracts are handmade in our dedicated production facility here in Eugene using only certified organic alcohol. Visit our online shop to view our entire line of single ingredient herbal extracts.
Feel like making your own extracts? Check out Richo Cech's classic book Making Plant Medicine for a variety of ways to make herbal preparations. Or, check our upcoming herbal education events.