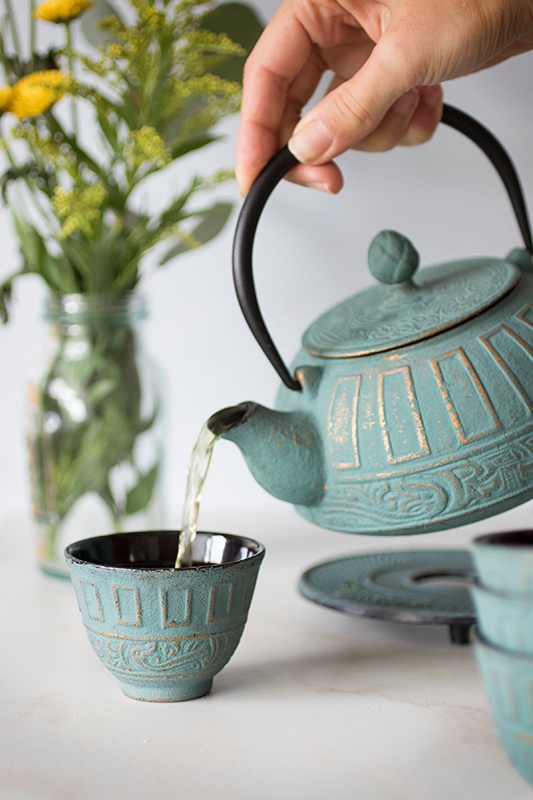 Just in time for the holidays, we have two chic new cast iron teapot sets!
The Gold Turquoise Teapot Set is beautiful and will add flair to any gathering. The teapot in this set is cast with a Tibetan motif -- a must-have for that hard-to-shop-for tea lover.

The Light Blue Teapot Set is stunning and elegant; perfect for that tea aficionado in your life. The decorative iron teapot features a cherry blossom design. In Chinese culture, the cherry blossom represents the divine feminine, and we think that a tea ceremony with loved ones is also a great way to honor Her and cultivate gratitude for the gifts that nature provides.

These high quality teapots are designed to retain heat, and the interior has an enamel coating to prevent rusting. Both sets also include a matching trivet and lid, four matching 6.5 oz. cups, and a stainless steel tea infuser. The teapots in these sets hold 27 oz. of liquid.