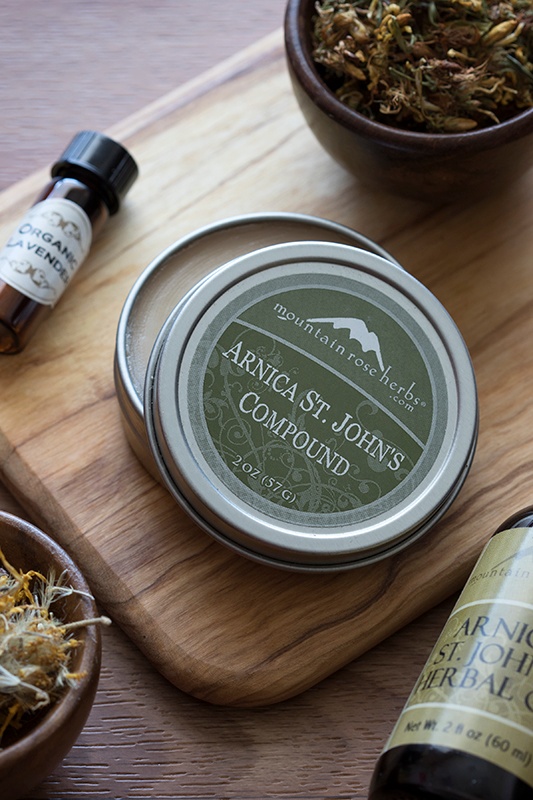 Summer is upon us, and our long days are filled with epic hikes, river runs, and scrambling up the volcanic peaks of the Oregon Cascades. After a long day of adventuring out in nature, we are happy to have our Arnica/St. John's Compound for sore muscles and minor irritations.
Our Arnica/St. John's Compound is made with the classic and much beloved Arnica/St. John's Herbal Oil. We lovingly infuse the botanical goodness of St. John's wort, arnica flowers, and calendula flowers into organic olive oil and combine it with beeswax to create a topical salve that is a favorite among runners, hikers, climbers, paddlers, and athletes of all stripes. A little organic lavender essential oil in the formula helps to provide a bit of calm after a long day of physical exertion. Packaged in a convenient lightweight tin, this salve is the perfect addition to your outdoor gear kit.
Visit our online shop to view our entire collection of handmade salves.
We wish you many extraordinary adventures this summer!