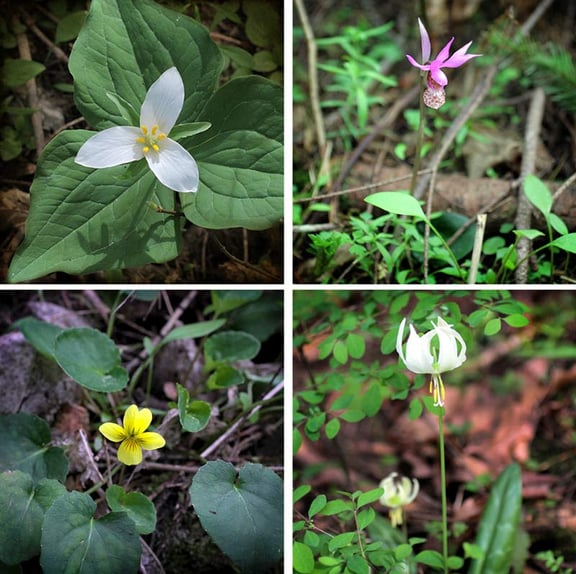 Our native Northwest wildflowers are blanketing the forest floor with beauty!
These photos were taken at a local park here in Eugene last week during a photo shoot for an upcoming magazine article. So exciting to see the Trilliums, Calypso orchids, Violets, and Fawn Lilies blooming together.
If you want to learn more about these flowers and enjoy their graceful spirits throughout the year, check out these gorgeous botanical posters we offer. Now, it's time to take a walk in the woods...