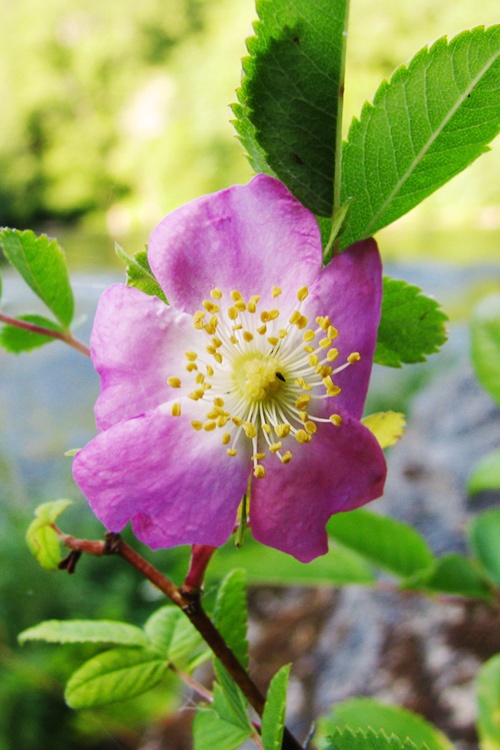 The Wild Roses are blooming! With their intoxicating fragrance and enchanting beauty, we find them simply irresistible. Luckily for us, they grow along the neighboring West Eugene Wetlands where we are able to visit them and enjoy their alluring scent while on our afternoon walks.
Not only are they incredibly gorgeous and fragrant, but Wild Roses have medicinal uses too. The leaves are astringent and toning, they can be added to facial steams or infusions as a gentle astringent for normal, oily, or combination skin. The fresh leaves may also be applied as a poultice for bee stings and insect bites. The petals are delectable when infused in honey or candied, and the hips can be made into jellies, teas, and syrups that are a delightfully fragrant source of Vitamin C.
For more information about Wild Roses including harvesting and preparation tips, and recipes for Rose Petal Jelly, Crystallized Rose Petals, Rose Hip Jelly, and Candied Rose Hips, you can refer to this document by the UAF Cooperative Extension Service: http://www.uaf.edu/files/ces/publications-db/catalog/hec/FNH-00114.pdf
"The Earth Laughs in Flowers."
- Ralph Waldo Emerson