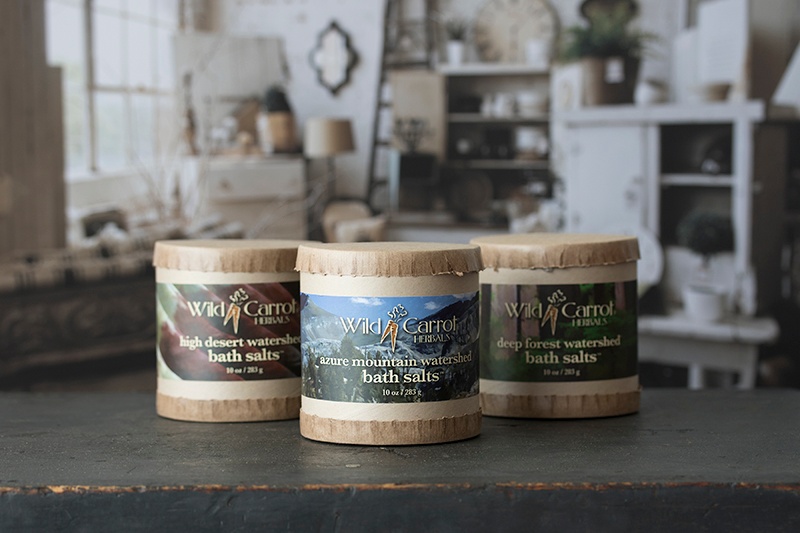 It has been a cold winter here in the Willamette Valley, and one of our favorite rituals during these dark days is a candlelit, rejuvenating bath. Our friends at Wild Carrot Herbals have been making these scented botanical bath salts, and we are grateful that their handiwork is helping to soothe our weary bodies!
These bath salts contain Pacific sea and Epsom salts combined with fragrant essential oils, and they are available in three distinct aromas. The Deep Forest Watershed salts have a piney, resinous aroma that will transport you deep into the old growth forests of Cascadia. The Azure Mountain Watershed salts feature a fruity, musky aroma akin to the high desert Ponderosa pine forests. The High Desert Watershed salts have a distinct floral aroma reminiscent of an alpine meadow teeming with flowers.
We wish you many enjoyable soaks this year!