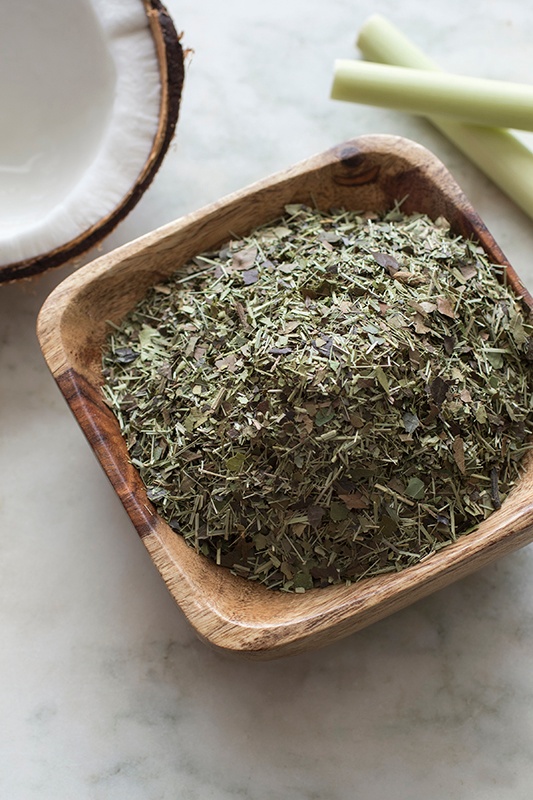 We are absolutely in love with our new Tropical Guayusa tea blend! The lush notes of coconut and lemongrass have us all feeling transported to paradise.
Guayusa is the dried leaves and stems of a South American rainforest holly that's a close botanical relative to the more well-known Yerba Mate. A tall tree native to the Upper Amazon, Guayusa has only rarely been collected by botanists and is known almost exclusively as a cultivated plant. Indigenous hunters often make an infusion of Guayusa leaves to help keep them awake and alert.
There's also anthropological evidence that this herb may have been traded, as famous Harvard ethnobotanist Richard Evans Schultes found a 1500-year-old bundle of
guayusa leaves
in a shaman's tomb high in the Bolivian Andes, which is far beyond the plant's natural range.
Our new blend featuring this incredible tea is deliciously smooth and fruity. The organic Guayusa gives the brew a subtle kick that will jump start your senses, bringing an earthy flavor that is perfectly balanced with generous additions of organic lemongrass. The organic coconut flavor and coconut flakes create a distinctively tropical experience, infusing a bit of island flair into your daily tea ritual.
Visit our online shop to see our complete selection of house-blended organic teas.