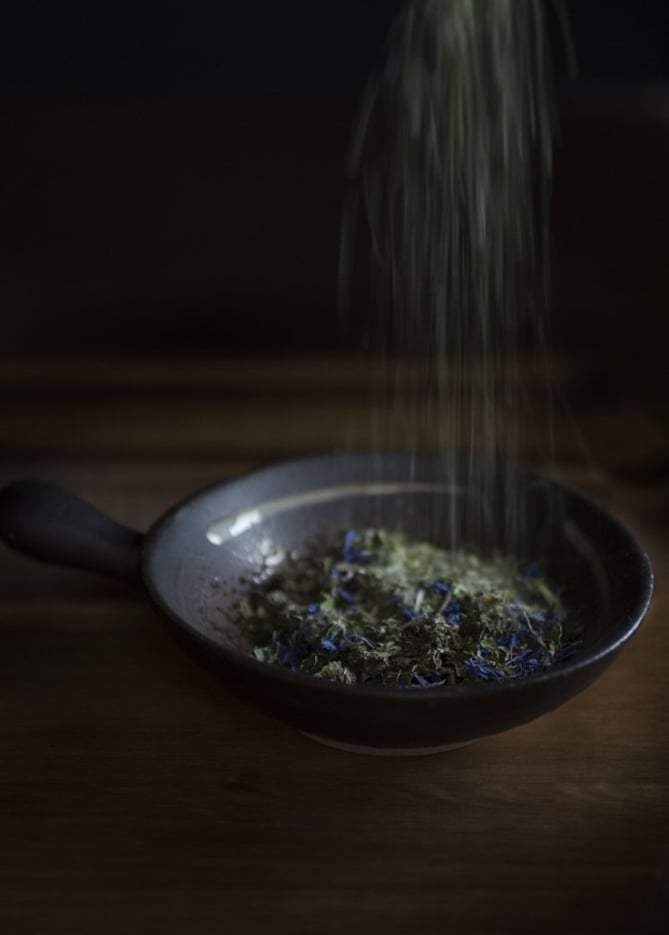 I am not a natural meditation pro. Like many folks, I'm much more trained in the Western ways of go, get, and gather! It can be challenging for me to just settle my mind, sit quietly and let the wisdom of meditation wash over me. I make excuses. I tell myself that tasks I love like working in the garden, embroidery, or even making soup count as meditation, but I know that isn't exactly true.
The challenge for me is learning how to quiet myself without feeling the incredibly strong urge to take a nap! This tea blend recipe was created with meditation in mind - taking the time to slow down, get grounded, and nourish the mind as well as the body. The trick is to choose delicious calming herbs, but not make something so calming that it brings on the snoozes...

Meditation Tea Blend Recipe
Combine all the organic herbs in a tea infuser, nest, bag or strainer. Pour 1 1/2 to 2 cups of boiling water over and allow to steep for 3-4 minutes. Strain out herbs. I like this tea unsweetened, but feel free to add honey, cane sugar or a bit of lemon, if you'd like. Here's wishing us all peaceful thoughts and mellow meditations!