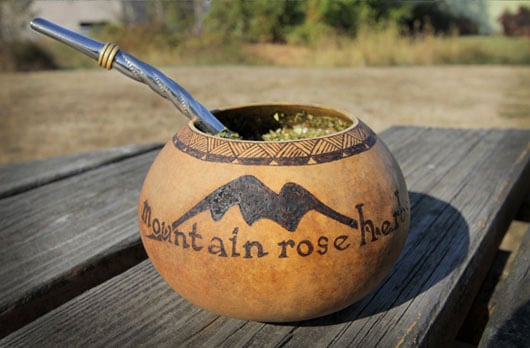 This morning's recipe is part tea and part cocoa. It has the wake-me-up of caffeine from the Yerba Mate, but some other delicious flavors that encourage decadent sipping. I can tell you from experience that this is the perfect cup of tea to have with a warm piece of coffee cake or a toasted bagel!
This recipe also makes a nice base for an after-dinner beverage, if you can handle a little caffeination in the evenings. Add a nip of vodka and oh, what a delicious cocktail!
Grown-Up Cocoa Mate Tea Blend
Combine all the ingredients in a tea infuser, nest or bag and pour 1 1/2 to 2 cups of boiling water over. Allow to steep for 3-4 minutes. I like it just fine without the sweetness, but if you like a sweeter tea, feel free to indulge. This is also a great tea for adding a little milk if you desire. Enjoy!
This post was originally published for the series "The Sunday Steep."