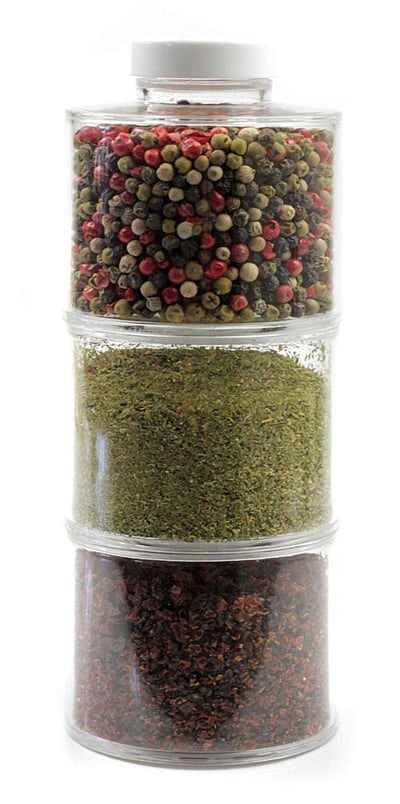 These new Stacking Spice Jars may be the answer to your spice storage needs, whether you are drying your own herbs and spices from the garden, creating delicious homemade spice blends, or need something to put your favorite staples in (pictured above organic Rosehips, organic Dill Weed, and organic Rainbow Peppercorns).
Sleek and stylish, you can stack them as high as needed for any cupboard or counter top. Each 5 oz jar is made of crystal clear acrylic and comes with a shaker top with 5mm holes and a white screw cap. Measures 3" D x 3" H (6 stacked = 13 3/4 " H).
Click here to see our full line of herb and spice storage containers.