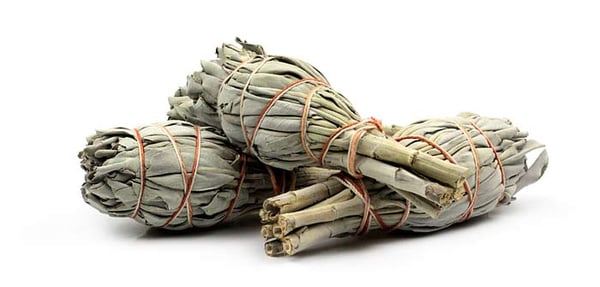 White Sage has been used for centuries as incense and in smudge pots for ceremonial use. This flowering perennial is native to the Southwest United States. Its tall woody stems and tiny white flowers love dry, arid slopes with lots of sun, and flourish in the rocky heights of the southwestern canyons.
Now Available!
These smaller bundles are the perfect size for home use and smaller ceremonies. They are approximately 4 inches long and 1 1/2 inches thick at the burning end. They are bundled with the stems together, providing a handle for easy use, and come in a 4 pack.
We're so excited to offer these convenient bundles!