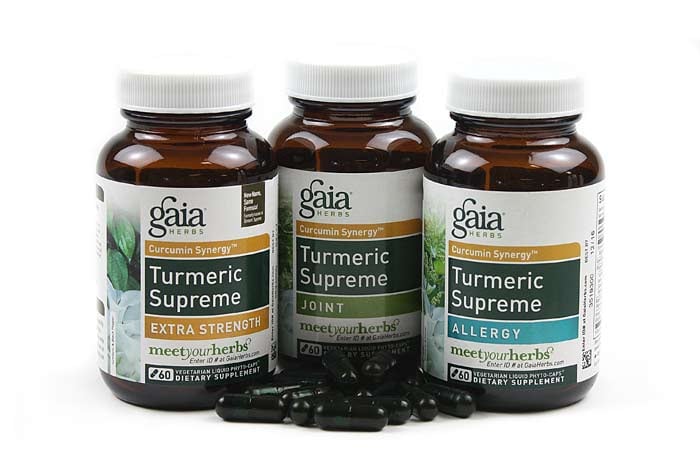 From the Gaia Herbs Curcumin Synergy™ line we bring you three Turmeric Supreme Phyto Capsules.
Turmeric Supreme Extra Strength
These liquid filled alcohol-free capsules combine the powerful properties of turmeric with beneficial botanicals to support your daily routine.
From Gaia Herbs...
For thousands of years turmeric has been valued in Ayurveda, the traditional medicine system of India. The Turmeric Supreme family of products represents full Curcumin Synergy™ by delivering better absorption, better support.
Find all of our Gaia Herbs Phyto Capsules offerings in our shop.