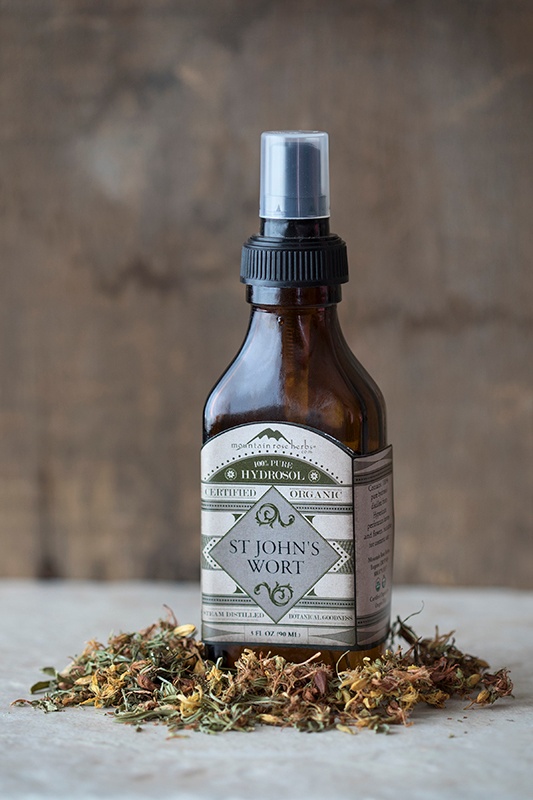 We've got a lovely new addition to our line of certified organic, steam-distilled hydrosols that we'd like to share with you, our St. John's Wort hydrosol.
This wonderful St. John's Wort hydrosol is a subtle beauty to add to your collection. It has a dry herbaceous aroma with flat floral tones. Overall the scent is soft and will not overpower recipes when used as an ingredient.
Emotionally comforting, this hydrosol makes a unique base for room and body sprays designed to support general well-being. Topically, St. John's Wort may soften skin and reduce the appearance of blemishes. It makes an excellent astringent toner when combined with other skin-friendly hydrosols. Our St. John's Wort hydrosol blends well with Helichrysum, Calendula, and citrus hydrosols or essential oils, and can be used as a water substitute in cream and lotion formulas.
Visit our online shop, or come see us in person at our new brick-and-mortar store in downtown Eugene.