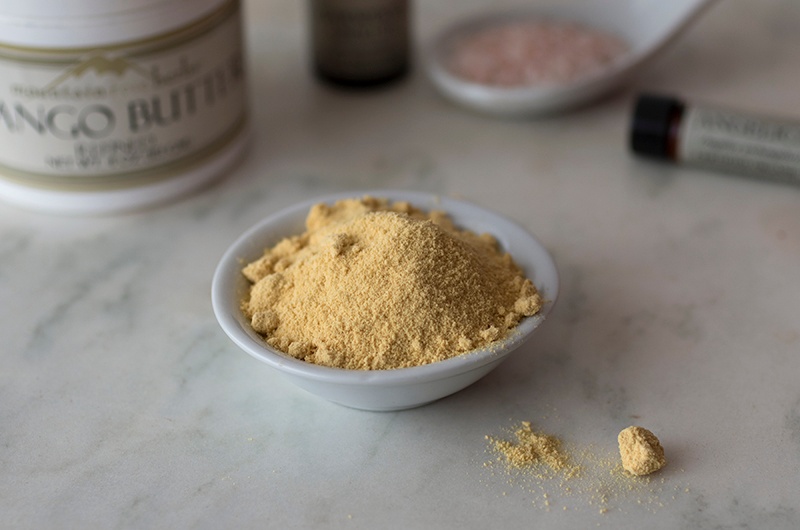 We are pleased to introduce a new, non-blended, Certified Organic Soy Lecithin Powder to our vast line of bulk ingredients.
Our new Soy Lecithin Powder is 100% pure, and not blended with any other ingredients. Soy Lecithin acts as an emulsifier and thickening agent for both food and cosmetic products, and improves a product's shelf life by acting as a mild preservative.
Powdered lecithin blends easily and disperses evenly into most products and recipes. It is a great alternative to other emulsifying and stabilizing agents, some of which are derived from petrochemical sources. For food use, lecithin is often found in chocolate, baked goods, and salad dressings.