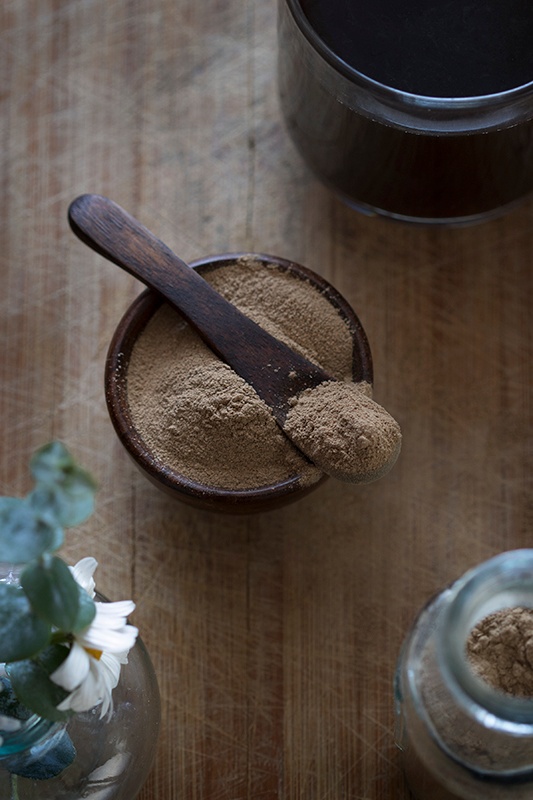 For many moons, our loyal customers have been dreaming about
Organic Roasted Dandelion Root Powder
, and we are happy to report that it is finally here!
Dandelion is an amazing plant that has been used for thousands of years in China as a restorative tonic, edible food, and in herbal wines and beers. Dandelion root is a favorite amongst traditional herbalists as a nutritive bitter
. The plant's genus, Taraxacum, is derived from the Greek words "taraxos" meaning disorder and "akos" meaning remedy, which is a not-so-subtle reference to the high opinion ancient Greek healers held for this herb. Dandelion was also widely used by the indigenous cultures of North America where it grows prolifically.
Our Roasted Dandelion Root Powder starts as freshly dug dandelion roots. After harvesting, the dandelion roots are dried, chopped, roasted, and ground into a fine powder. This powder is often steeped in hot water to make a well-known and delicious coffee substitute. This roasted root powder would also make a wonderful addition to our Dandelion Hot Cocoa recipe!