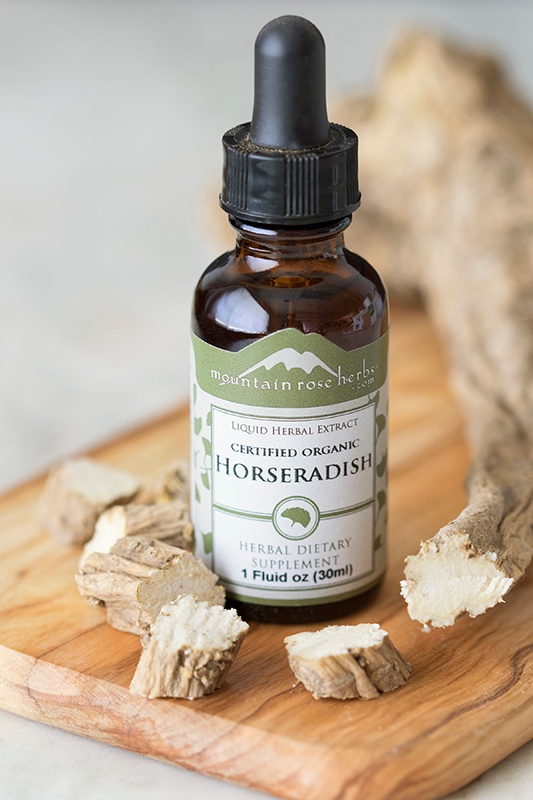 We are pleased to add organic horseradish extract to our line of handmade tinctures.
Horseradish is a favorite ingredient in Fire Cider thanks to its hot, spicy, stimulating flavor. It provides diaphoretic action and can open up respiratory passages with just a whiff of the fresh-cut root! We love to have several preparations of this potent plant at our fingertips during the fall and winter seasons.
Our certified organic horseradish extract is created in small batches using only the freshest roots and certified organic alcohol. The horseradish root, when left intact, has hardly any aroma at all. However, when cut or grated, enzymes from the broken plant cells help create the distinctive aroma of horseradish and become a pungent source of mustard oil. Our horseradish extract is made with freshly pulverized roots and is quite powerful! With horseradish, grated mash should be used immediately or preserved in vinegar or alcohol to maintain peak potency.
Visit our online shop to view our entire selection of herbal extracts!