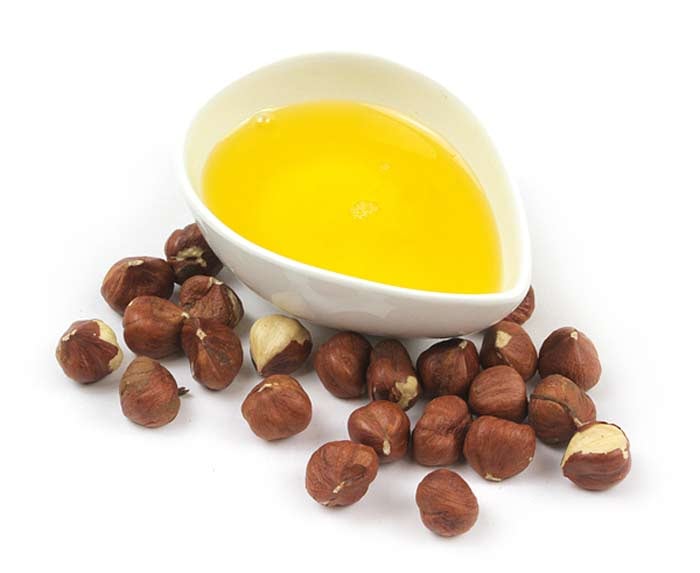 Our new Organic Cold-Pressed Unrefined Hazelnut Oil is simply divine!
This NEW organic and unrefined oil is quite different than the refined Hazelnut oil we have sold in the past. In comparison, our organic Hazelnut oil has a light, fatty, nutty, aroma and a darker color than the refined oil. It is also the newest addition to our culinary oils!
A wonderful astringent oil for skin care preparations, Hazelnut oil is ideal for oily or combination skin formulas. It absorbs into the skin quickly, and should not leave an oily residue. It is often used as a carrier oil for massage oils blends and essential oil dilutions. This unrefined oil may add a light nuttiness scent to the finished aroma of a blend.
Our organic unrefined Hazelnut oil can also be added to your favorite culinary creation. This low-heat oil is mostly made up of oleic acid which is classified as a monounsaturated omega-9 fatty acid. It may be used as a cooking oil at low temperatures, and makes a delicious addition to salad dressings, dips, and other raw food recipes, adding a nutty flavor profile.
Find out more HERE!
To see our full line of carrier and vegetable oils visit our Carrier Oil pages on our website.