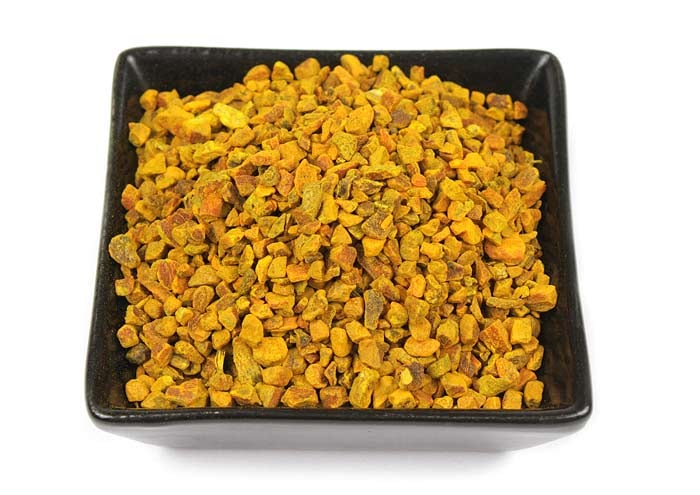 Certified Organic & Fair Trade Turmeric Root
Curcuma longa
The newest addition to our extensive line of organic herbs and spices is cut and sift Turmeric Root that is both certified organic and fair trade certified. These little pieces of turmeric goodness are roughly 1/8 - 1/4 inch in size, and have a vibrant orange brown color with a characteristic turmeric aroma. They are perfect for tea blends, tincturing, or using in your favorite culinary creations.
Turmeric has been used for thousands of years in India and southeast Asia for its medicinal, culinary, and cosmetic virtues. It has been admired as a natural dye due to the quality of its vibrant yellow-orange colored rhizome and has been an herb used in magical and religious ceremonies. Further, the active constituent curcumin, has been the subject of myriad studies due to its many health promoting properties.
Turmeric is an upright tropical perennial with oblong leaves that are deep green on top and pale green on the underside, inflorescences that are somewhat similar to ginger, rhizomes that are bright yellow-orange inside, and fleshy roots. It is native to India, widely cultivated in tropical areas, and a member Zingiberaceae family alongside the spices ginger and cardamom.
Visit our website HERE to learn more about this beloved root!