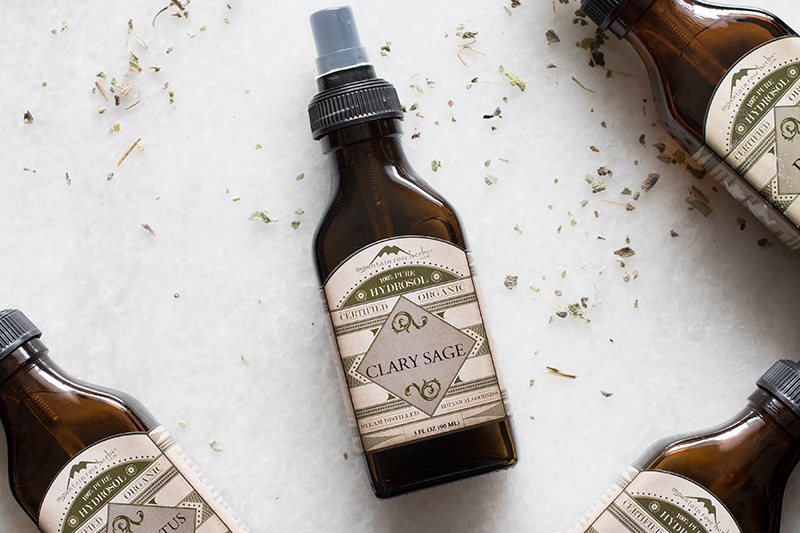 Spring is almost upon us, and we are beginning to see the first blooms of the season here in the Willamette Valley. With flowers on our collective minds, we are happy to add organic Clary Sage Hydrosol to our line of hydrosols!
Our luxurious Clary Sage Hydrosol is gentle and calming with a pleasantly herbaceous and bittersweet floral aroma. It is reminiscent of the essential oil, but has a much softer scent that is more grassy and almost tea like. This astringent hydrosol is often utilized as a fixative for top note essential oils. It is emotionally calming, and some consider the aroma to be very sensual. It has similar constituents to lavender, and the two are often used together in formulas. Clary sage also blends well with citrus oils and other floral notes such as rose and jasmine.
Click here to view our entire collection of organic, steam-distilled hydrosols.