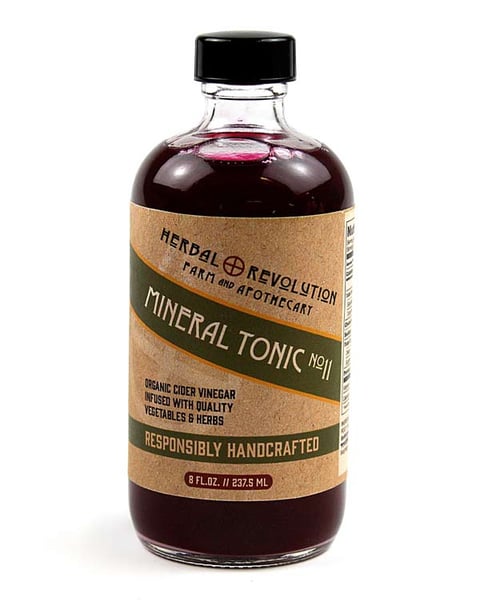 From the wonderful folks at Herbal Revolution we bring you....
This tasty vinegar tonic is perfectly flavored with beets and ginger root, and infused with nettle, oat tops, red clover blossoms, and raspberry leaf. Finished with a dollop of local honey, this is an excellent tonic to help support your overall wellness.
Vinegar lovers can even sip this tonic on its own. It adds a unique flavor to any recipe that calls for vinegar, and is excellent for use as a vinaigrette base that is sure to please everyone in your family - a great way to make herbs a part of your daily routine.
Find this new infusion in our online shop and don't forget about Herbal Revolution's amazing Fire Tonic no. 9!