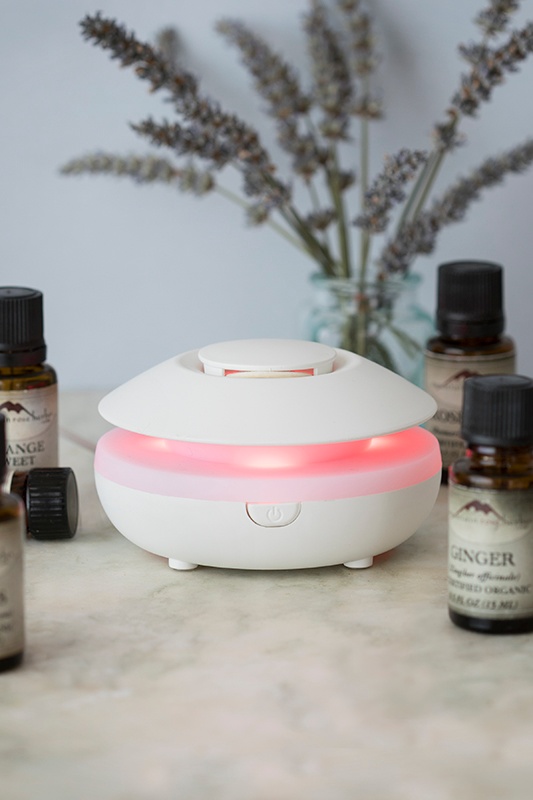 We love this new portable diffuser, perfect for providing an aromatherapeutic lift after all of your summer adventures.
Our new Lily Electric Diffuser is quite tiny (measuring 3.75" wide and 2.25" tall) and is ideal for small spaces, such as an office or bathroom, and is designed to accompany you on all of your travels. Each diffuser comes with five absorbent pads, a USB cable, and an AC adaptor. It can also operate on 3 AAA batteries (not included), so you can even use it in your tent deep in the backcountry!
To operate, remove cap and add a few drops of essential oil to the absorbent pad, replace the cap, and turn on the unit. This single-setting diffuser uses a ventilation fan to diffuse essential oils throughout the space. A soft, color-changing LED light appears when the unit is in operation. Each pad can be used multiple times for the same oil or blend, and we carry replacement pads as well so you can conveniently order more when needed.
Visit our online shop to browse all of our essential oils and diffusers.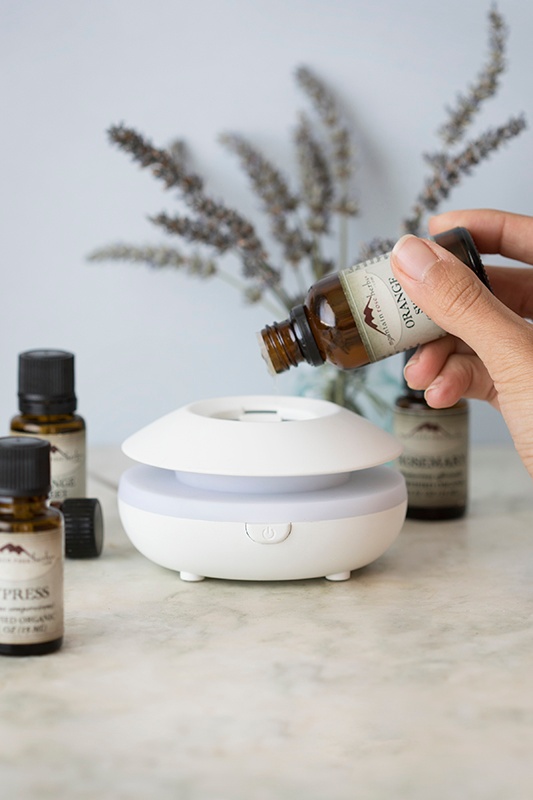 ​