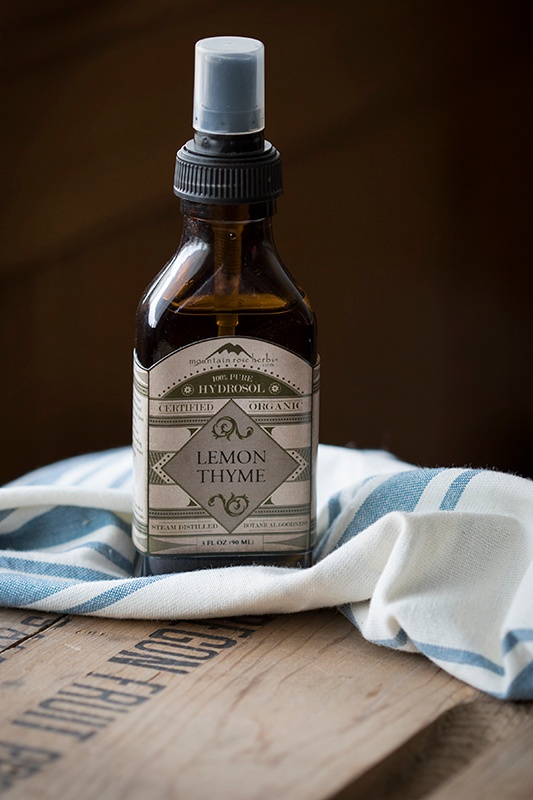 We are excited to offer
Lemon Thyme hydrosol
as the newest addition to our line of
certified organic, steam-distilled hydrosols
!
This is a bright hydrosol with an herbaceous citrusy scent and a dry thyme-like undertone. Lemon Thyme hydrosol makes an excellent single ingredient spray, and can also be incorporated into your favorite skin care recipes. It is often used as a base for botanical perfumes and will add a fresh scent to your homemade cleaning products. This hydrosol blends well with bay laurel, calendula, and Douglas fir hydrosols.
Used as a general toner, lemon thyme hydrosol can help stimulate skin circulation and can be applied directly to occasional epidermal blemishes. In aroma sprays and perfume blends, lemon thyme provides a grounded, calming note.
Visit our online shop to view the entire selection of hydrosols.