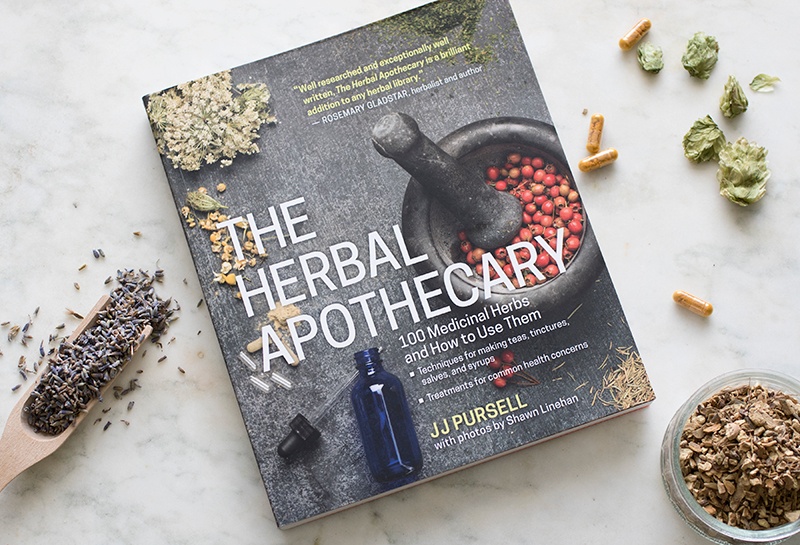 We are happy to welcome JJ Pursell's The Herbal Apothecary into our library of herbal tomes.
In this holistic guide, naturopath JJ Pursell provides an accessible and comprehensive introduction to healthful botanicals, explaining how they work and how to use them safely. Incorporating traditional wisdom and scientific information, The Herbal Apothecary includes advice on growing and foraging for these beloved plants and recommendations for plant-based formulations to fight common ailments. Step-by-step instructions show you how to make your own teas, salves, capsules, tinctures, and other essential herbal remedies.
Click here to browse our library of herbal literature!