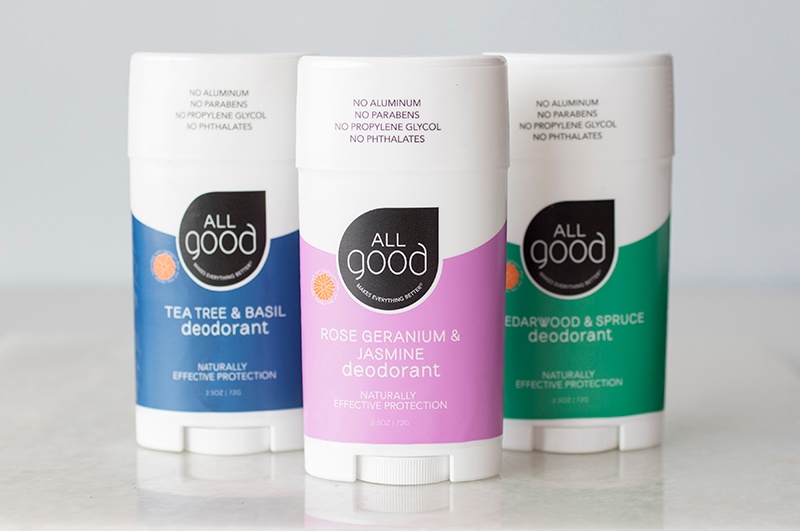 We've introduced a new line of all-natural deodorants to our natural and organic body care products!
All Good deodorants contain naturally-occurring enzymes and essential oils to provide long lasting coverage. The arrowroot powder absorbs moisture and dries underarms, while aloe vera and homegrown, certified organic Calendula are gentle on sensitive skin.
This gentle yet effective deodorant utilizes a propanediol base which is made by fermenting plant material. This particular propanediol is produced from non-GMO sugarcane, while most in the industry are sourced from GMO corn. The formula also utilizes saccharomyces ferment, which are naturally occurring live enzymes that break down sweat molecules and fight both odor and wetness. Saccharomyces are a type of fungi that are closely related to the yeasts used to ferment wine and beer.
Most exciting to us, these natural deodorants are free of aluminum, baking soda, parabens, propylene glycol, and phthalates, and are vegan, non-GMO, and gluten free! Plus, they smell amazing...
Choose from Tea Tree and Basil, Cedarwood Spruce, or Rose Geranium Jasmine.