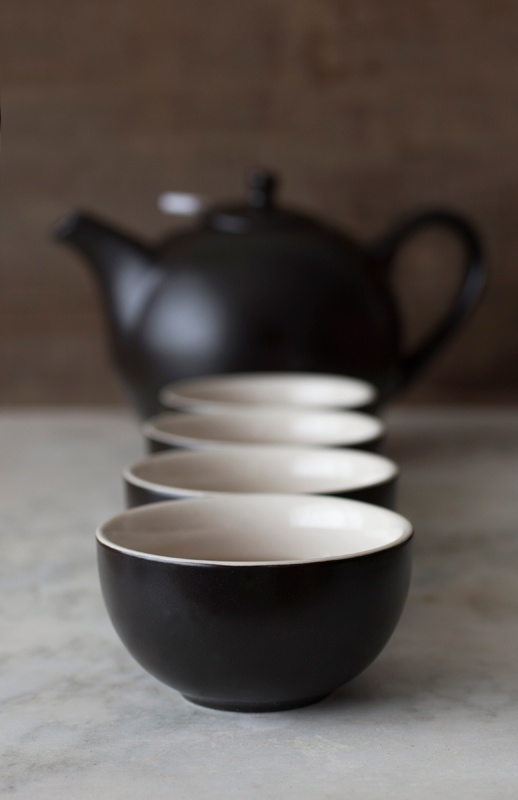 It's starting to get a little chilly at night here in the Willamette Valley, which means that warm tea season is almost upon us! This being the case, we are pleased to introduce our new Ceramic Tea Set with a gorgeous tray.
This stately tea set makes it easy to serve the tea of your choice to your friends and family in a most resplendent way. The simple, Zen-like design of this set is sure to impress. Made of high-quality ceramic, each set comes with a teapot that holds 27.2 oz of your favorite infused beverage, a stainless steel infuser, four 4.3 oz cups as well as a bamboo tray. This set makes a great gift for the tea lover in your life, and is the perfect way to bring sweet ritual to the act of drinking tea.
Please click here for more information about our teas, tea pots, and tea accessories.