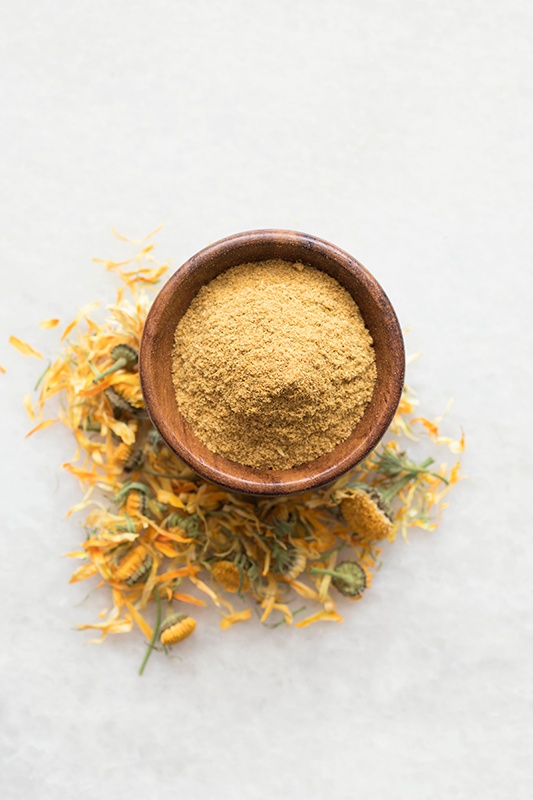 We are excited to welcome Organic Calendula Flower Powder back into our selection of organically grown herbs! A versatile favorite, this sunny yellow flower is a staple in the home apothecary.
Calendula is an uplifting garden plant that's also one of the most well-known medicinal herbs. It has been used in formulations, ceremonially, and as a dye plant for centuries. Calendula is prized for its use as a tea, wash, tincture, infused oil, or salve.
This powder is made from perfectly dried orange or yellow flowers and contains many important constituents. Our gorgeous calendula powder can be used in the same manner as the flowers, and because of its form, it blends wonderfully into body care creations.
Calendula recipes for inspiration...
Calendula Infused Oil and Salve