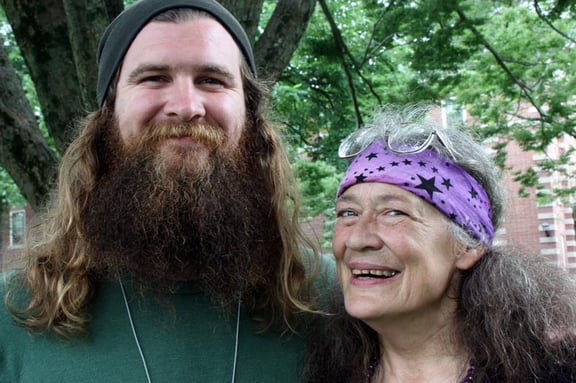 Mason and I just returned from the International Herb Symposium in Massachusetts!
We had an incredible time connecting with and learning from teachers we've long admired, like Susun Weed! I snapped this smiley photo of them just before the closing circle on Sunday afternoon.
We'll have more photos to share from the conference next week on Facebook!